Oil and gas business automation: the move to digital processes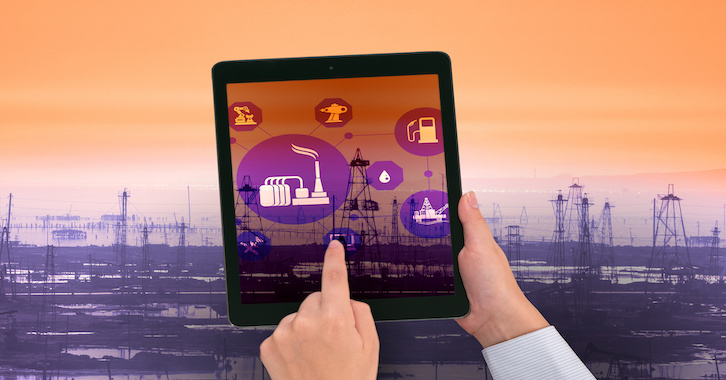 The adoption of advanced technology for business operations is growing in popularity as companies of all sizes in our industry need ways to remain profitable until the market recovers.
Our industry has been primed for years to take advantage of transformative technology, and we're at an inflection point today due to COVID-19. Production work is seeing the most change, with companies deploying AI, digital twins, and the Internet of Things, as well as using advanced analytics to process millions of data points.
Translating this same digital success for the back office and ops teams is not as much of an undertaking, but the benefits are the same — integrated data with actionable insights that let companies reduce costs, eliminate wasteful practices, and save money.
Our team at WolfePak talks often with current and future customers about their move to digital. Everyone is at different parts of the journey, whether they are digitizing their first process or doing advanced integration work with partners. So whether organizations are just starting out or looking to make improvements, companies will realize immediate value and cost savings once they make the transition.
Before we outline some of the ways in which companies are going digital, it's important to take a step back to think about how we consume and share information in our personal lives. On any given day, we have access to vast troves of data, information, music catalogs, TV seasons, our favorite college football games — so much information is at our fingertips.
Yet, we still push paper at work. "I'd like to keep doing more data entry," said no employee ever.
Teams want automation. They see it in their daily lives and want it for work, too. Here are some of the ways you can help them do their jobs faster and more efficiently.
AP Automation and digital revenue distribution
Companies are looking to streamline accounts payable using business automation. AP automation is a prime area for teams to streamline. You can greatly reduce manual entry, eliminate scanning invoices, and code faster. Teams get more control and can offer more value to the company by pulling data analytics and conducting research on demand.
It's critical that the processes for managing Authority for Expenditures (AFEs) are efficient. The complexity increases with the number of owners involved, so it's crucial to make it as easy as possible to create, manage, approve and suspend AFEs on demand. This eliminates the hours spent mailing out paper checks and receiving approvals via email and PDFs.
Leveraging integration and automation to create a digital AFE process is essential for ensuring all cost estimates and projects are accurate, true to cost and manageable in a remote work environment. Examples of automation include:
Importing approved budgets with the option of running multiple reports in quantities or dollars
Automatically assigning AFEs to their expenses; the coding can be stage specific.
Managing multiple stages in an AFE; and
Using AFEs for turnkey projects.
Document retrieval and management
In today's mostly remote environment for knowledge workers, not having access to work documents is a problem. Employees working from home are stuck if they cannot easily access information — what if you could give them everything they need with a click of a button? When companies make an effort to digitize their paper trails, team members can easily access documents online, as well as manage, collaborate and gain approvals, and all within an integrated system of record.
The transition to digital doesn't mean that manual work ends or that paper is gone for good. The work just changes. Plus, the bottom line depends on this digital technology shift. Today, more than ever, oil and gas companies need immediate access to accurate production data so they can make the best strategic operational decisions for their operations. This can be achieved by giving teams access to the right information at the right time in as few steps as possible.
What accounting and finance workflows are you ready to leave behind for good? Our team is here to help. In addition, check out our upcoming training sessions to learn more about the benefits you can achieve with business automation.