Pak Solutions Cover All Your Bases
Designed for speed and reliability, PakEnergy's upstream software suite is the only modern, end to end and truly integrated platform spanning accounting, owner relations, division order, revenue billing and distribution, land, and production. An ideal choice for oil & gas operators of any size as well as mineral & royalty investors.
Financials, AR & AP Automation
Revenue Billing & Distribution
Owner Relations & Division Order Mgmt
Land Management & GIS
Production Management & Field Data Capture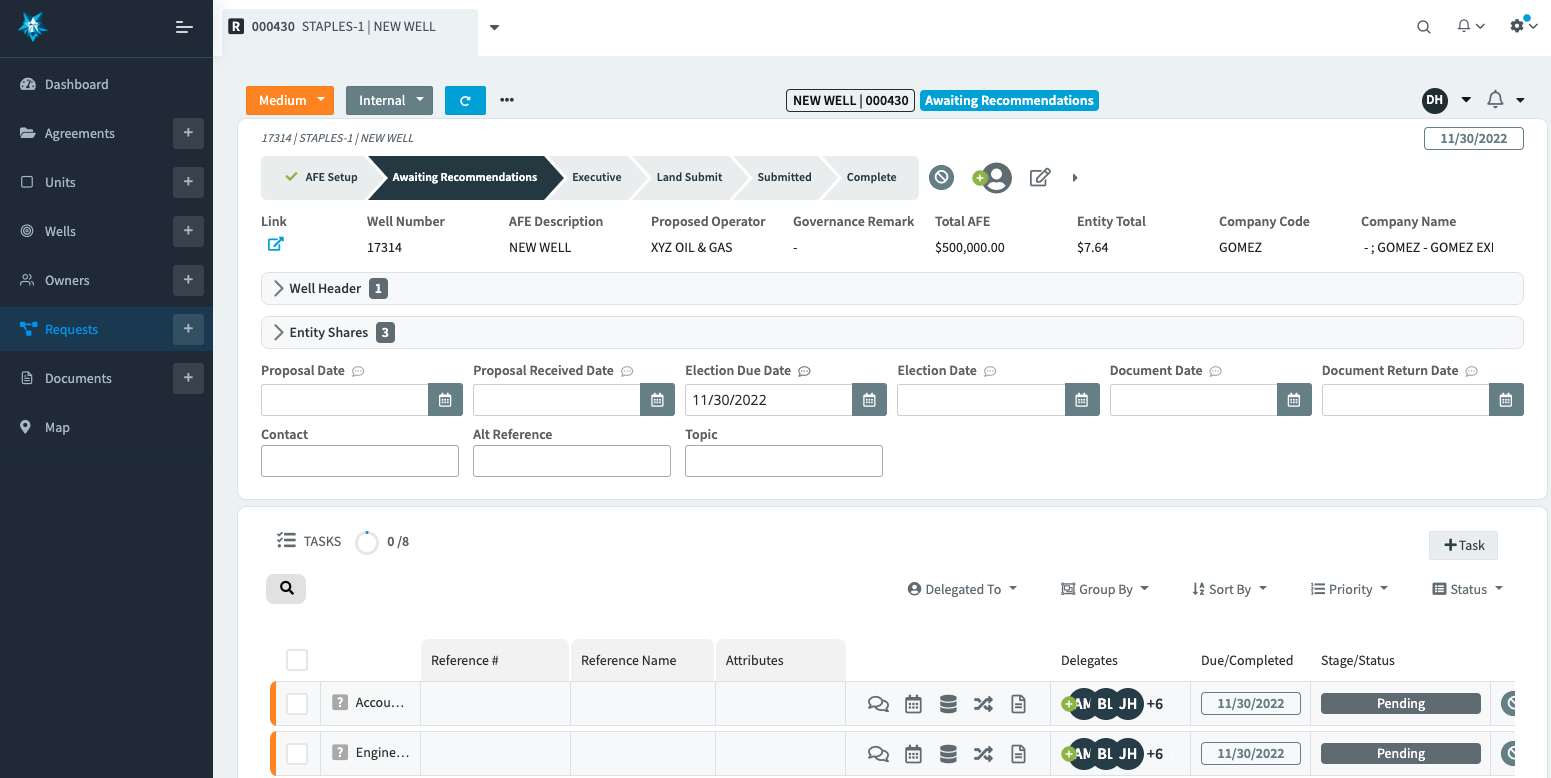 Innovate. Collaborate. Elevate.
Pak Land facilitates information sharing and collaboration like no other Land system, through intuitive navigation and workflows circulating and approving any kind of document, signing off on important decisions, and delegating tasks between team members. No more missed emails or unclear messaging.
We have enhanced our workflow structure to allow for more workflows and customization to fit any organization.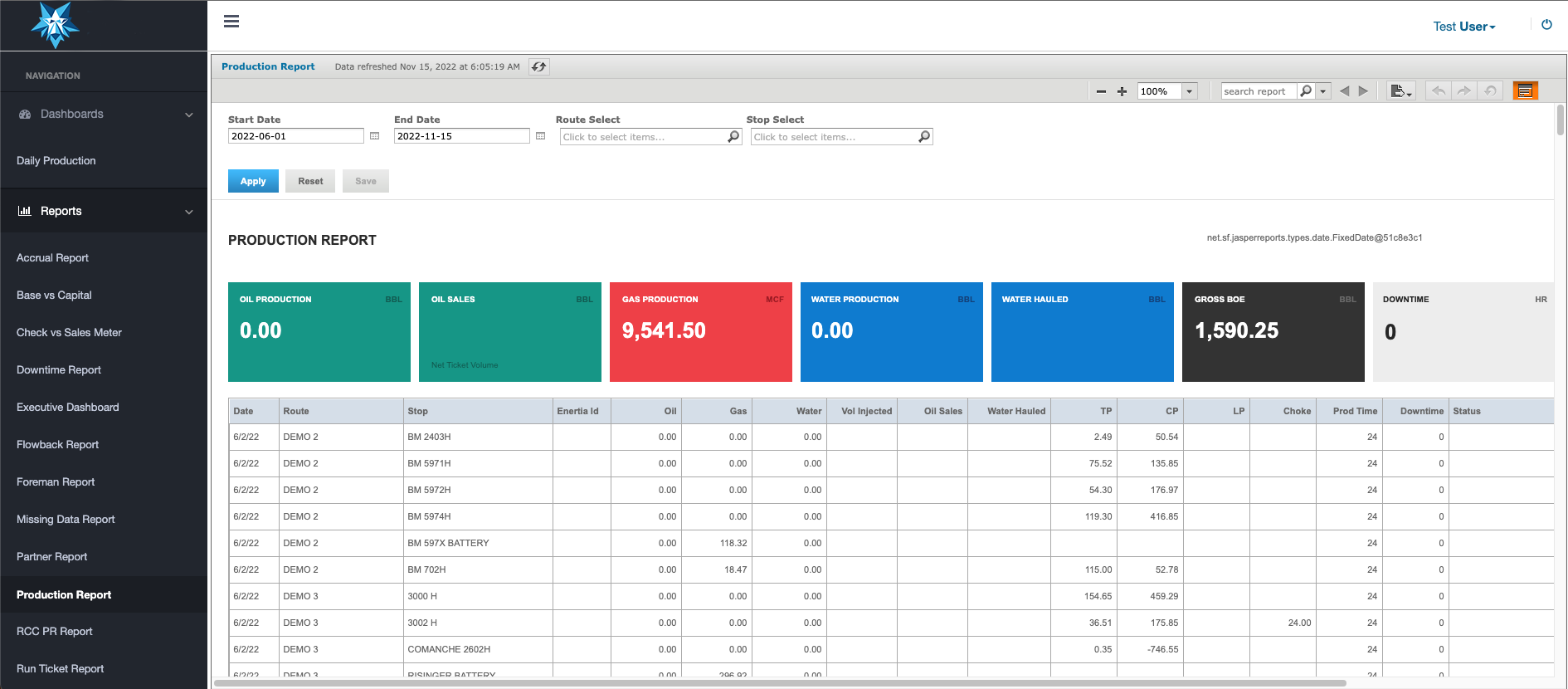 Production Dashboard & Reporting
Print state reports or create electronic file for upload to reporting agency (if applicable). Grid views let you access only relevant data. Generates daily/monthly graphs for at-a-glance updates. Compare check stubs entered (barrels, gross, taxes and net) with run tickets to verify order and payment accuracy. OGOR/ONRR-4054 reporting for federal leases. Department of Energy Production Report — for oil & gas properties by state and location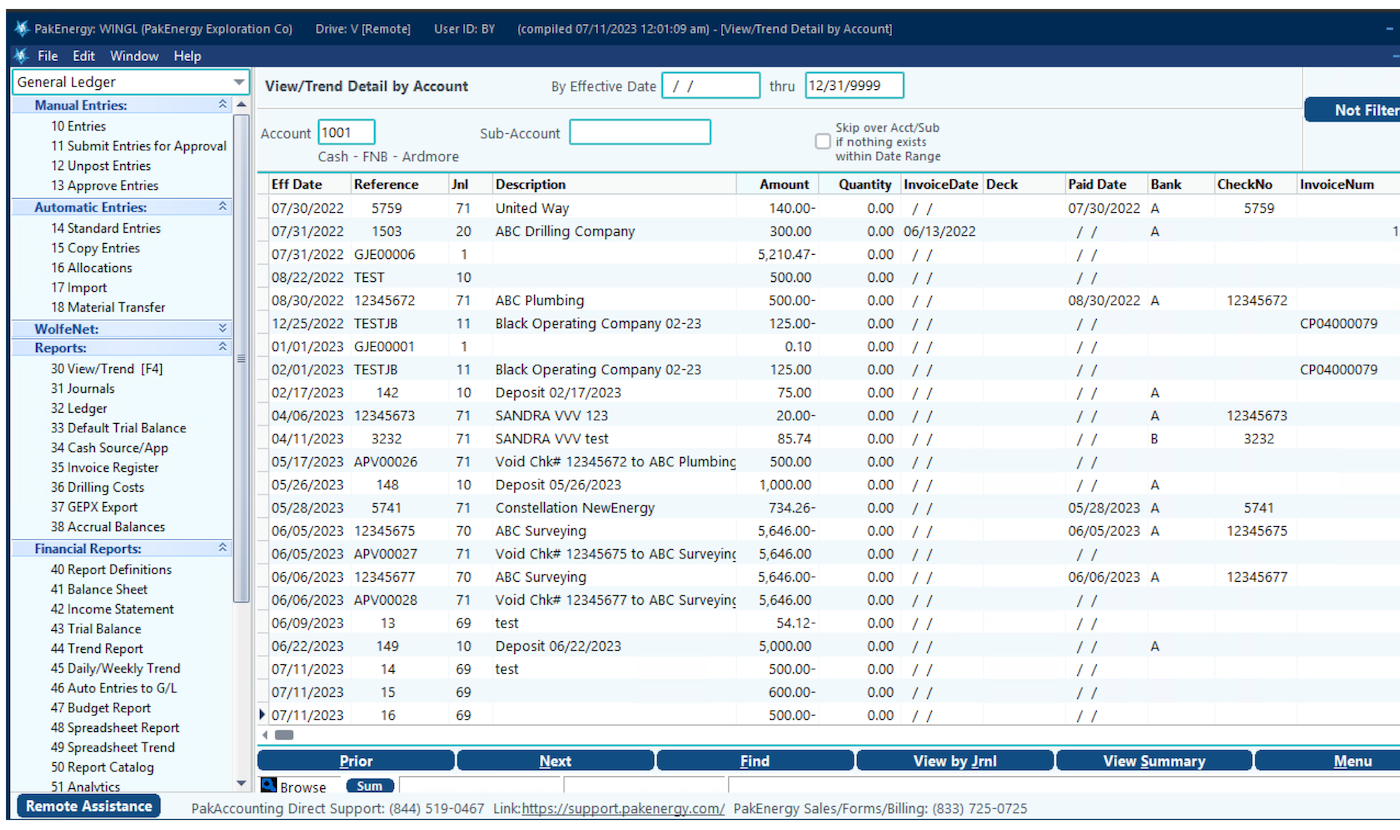 For deeper understanding and a tight grip on your financial performance
The General Ledger is the heart of the PakEnergy accounting system. Task-specific input screens permit natural data entry for functions such as A/P and Deposit Entry, without having to think about debits and credits. The PakEnergy system provides easy access to summarized and detailed data, using view screens and flexible reporting options:
Real-time view of account balance trends grouped by account and/or cost center, with drill down features for more detail
Print groups in multiple levels of summary and/or detail
Unlimited number of user-defined reporting groups of cost centers
User can design custom financial statements or use pre-defined standard reports
Top Benefits for Operating Companies, Non-Ops & Mineral Investors of Any Size
Connect the field and back office, do more with a lean team
Powerful upstream accounting, JIB, AFE, and accounts payable automation
Keep owners happy with revenue billing and distribution, the best in the business
Robust field data capture app that pumpers will love
State-of-the art land tools, GIS, and owner relations management
Eliminates data wrangling by integrating land, accounting, and production
Run your business securely on the cloud with continuous upgrades
Hands down the best support and friendliest team in oil & gas
Top Benefits for Operating Companies, Non-Ops & Mineral Investors of Any Size
Connect the field and back office, do more with a lean team
Powerful upstream accounting, JIB, AFE, and accounts payable automation
Keep owners happy with revenue billing and distribution, the best in the business
Robust field data capture app that pumpers will love
State-of-the art land tools, GIS, and owner relations management
Eliminates data wrangling by integrating land, accounting, and production
Run your business securely on the cloud with continuous upgrades
Hands down the best support and friendliest team in oil & gas