Pak Solutions Cover All Your Bases
More than accounting software, PakEnergy gives midstream companies, crude oil and gas first purchasers, bulk commodity haulers, and energy traders a modern, end to end, and truly integrated platform to efficiently manage operations, minimize costs, and uplift margins. A complete software suite for managing your business all the way from the run ticket to the 1099.
Financial Accounting / General Ledger
First Purchaser
Revenue Billing & Distribution
Transportation Management System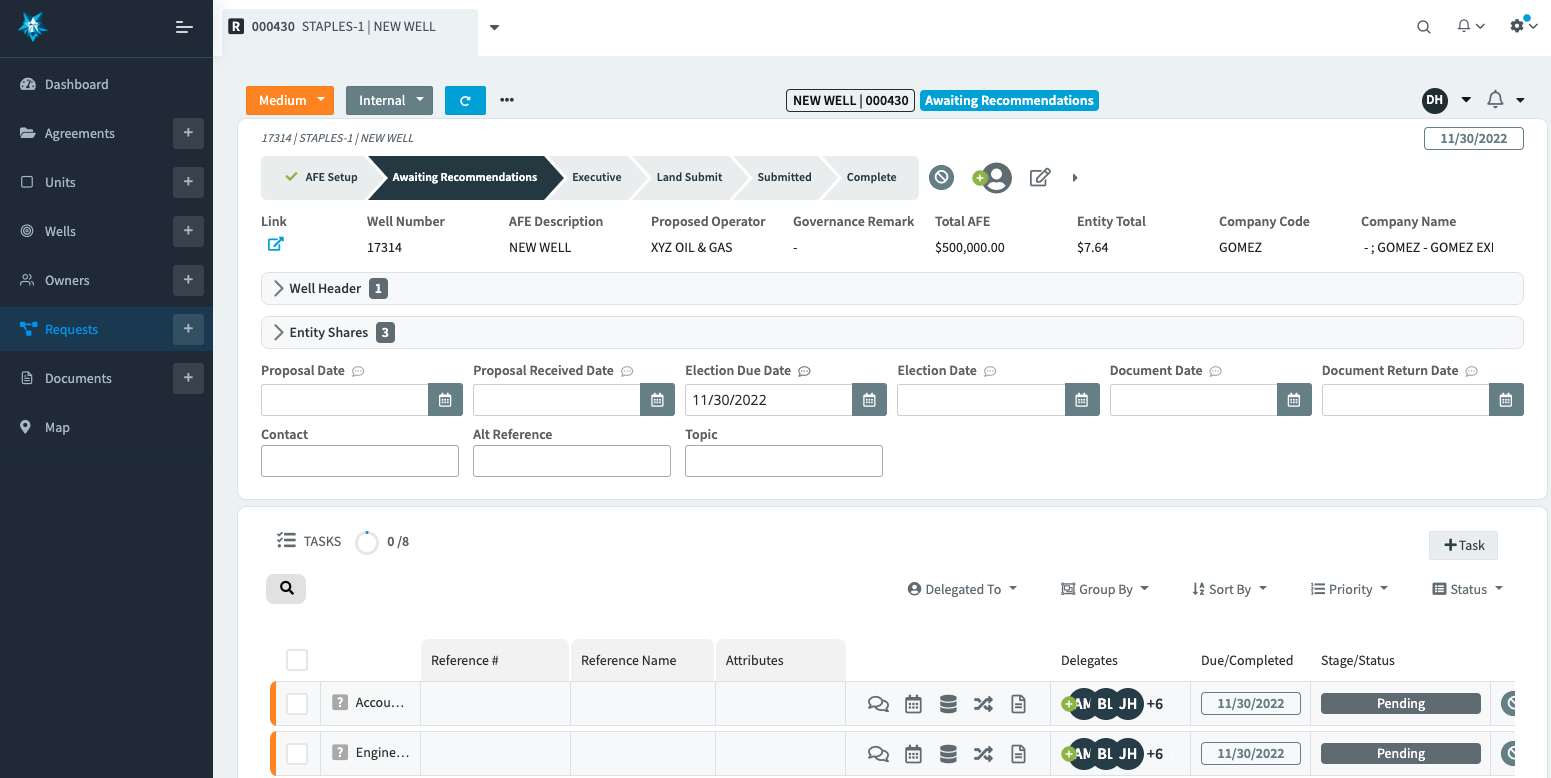 Innovate. Collaborate. Elevate.
Pak Land facilitates information sharing and collaboration like no other Land system, through intuitive navigation and workflows circulating and approving any kind of document, signing off on important decisions, and delegating tasks between team members. No more missed emails or unclear messaging.
We have enhanced our workflow structure to allow for more workflows and customization to fit any organization.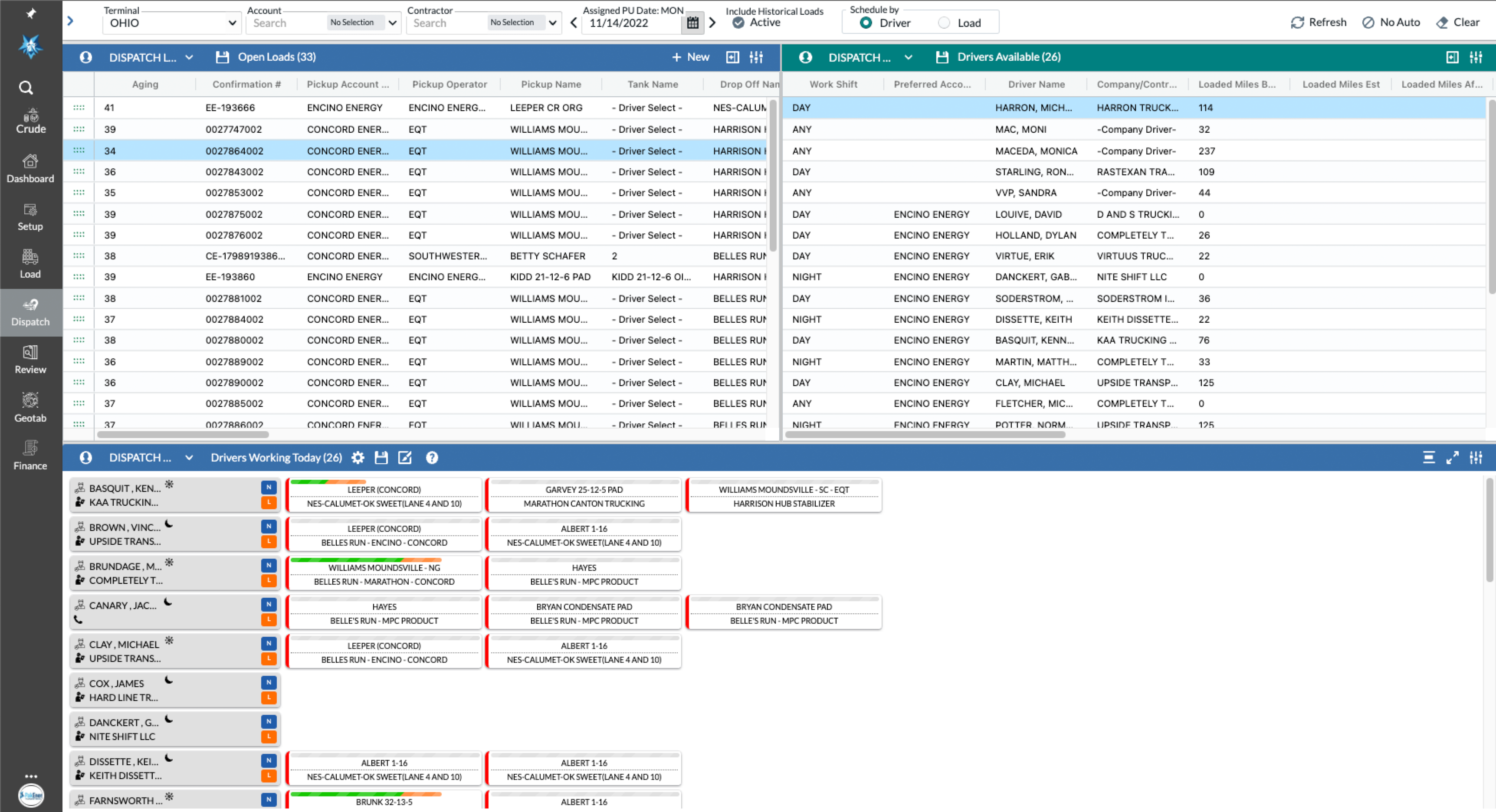 Load Management is now a breeze
Create single or multiple loads, split up drop-off locations and track open loads. Track any bulk commodity (oil, water, sand, etc.) and plan loads to maximize productivity. Get complete un-paralleled visibility with real-time location updates. Manage the entire lifecyle of the load in one centralized system.
Flexibility and control
Netting of tickets, taking gravity, temperature and BS&W into consideration
Electronic ticket interface options
Ticket and multi-level allocations
Mass ticket correction utility (automatic creation of reversed tickets for correction plus audit trail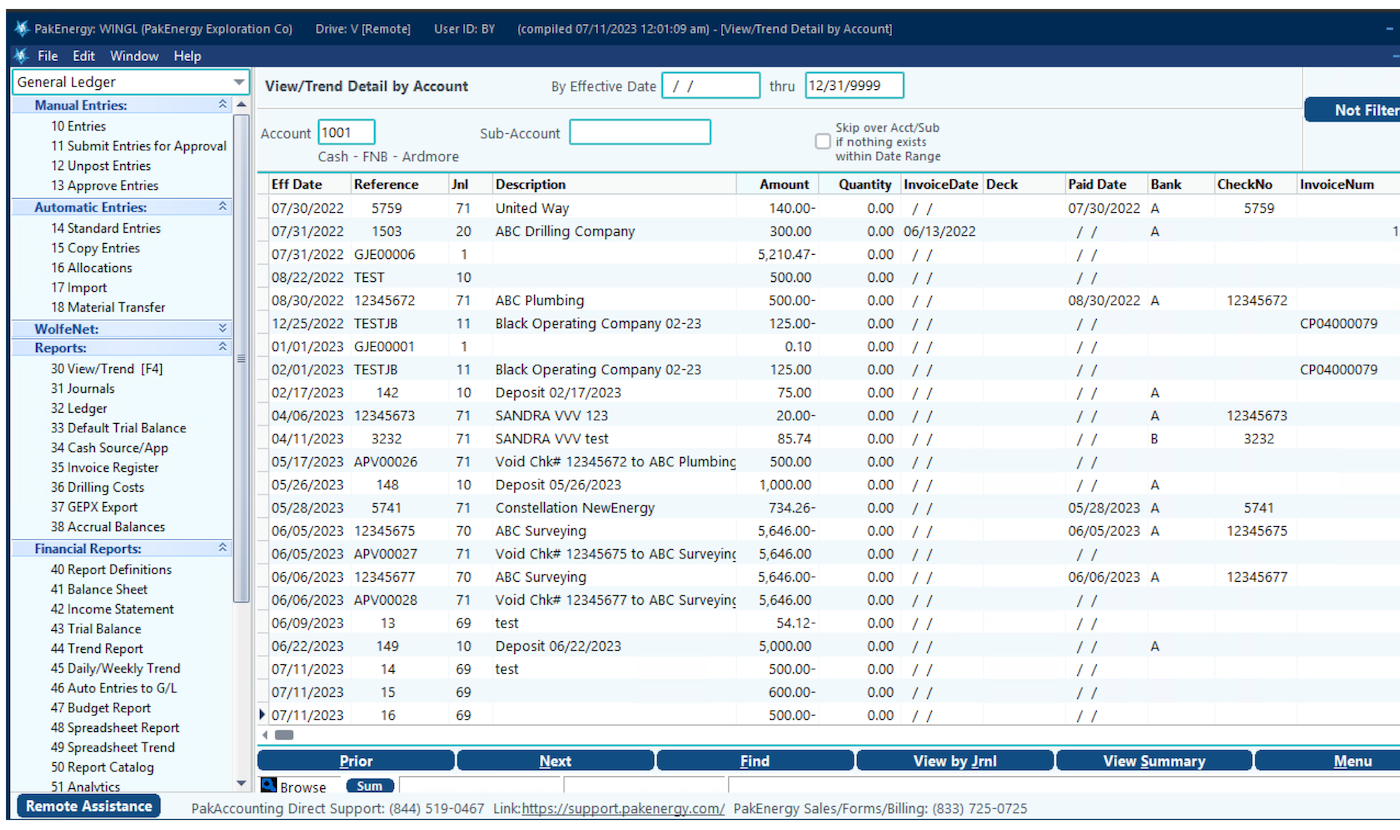 For deeper understanding and a tight grip on your financial performance
The General Ledger is the heart of the PakEnergy accounting system. Task-specific input screens permit natural data entry for functions such as A/P and Deposit Entry, without having to think about debits and credits. The PakEnergy system provides easy access to summarized and detailed data, using view screens and flexible reporting options:
Real-time view of account balance trends grouped by account and/or cost center, with drill down features for more detail
Print groups in multiple levels of summary and/or detail
Unlimited number of user-defined reporting groups of cost centers
User can design custom financial statements or use pre-defined standard reports
Top Benefits for Midstream Companies, First Purchasers, Transporters & Energy Traders
The best accounting, transportation, and transaction management software in the business
Simplify operations, shrink costs, and sharpen your competitive edge
Get a tight grip on financial performance, process AR/AP with a lean team
Keep producers and owners happy with robust revenue billing and distribution
Single solution handles everything from run tickets to 1099s
Complete solution for buying, selling, and moving any bulk commodity + reduce deadhead miles
Run your business securely on the cloud with continuous upgrades
Hands down the best support and friendliest team in oil & gas
Top Benefits for Midstream Companies, First Purchasers, Transporters & Energy Traders
The best accounting, transportation, and transaction management software in the business
Simplify operations, shrink costs, and sharpen your competitive edge
Get a tight grip on financial performance, process AR/AP with a lean team
Keep producers and owners happy with robust revenue billing and distribution
Single solution handles everything from run tickets to 1099s
Complete solution for buying, selling, and moving any bulk commodity + reduce deadhead miles
Run your business securely on the cloud with continuous upgrades
Hands down the best support and friendliest team in oil & gas